Car Concierge Service of Ft Myers LLC

Serving Sanibel & Captiva Islands plus Surrounding Areas

Thoughts and tips for the modern day traveler. 
When it comes to business travel, most people find it an exciting opportunity to travel to new places. That is, until you pick up your suitcase from the carousel, walk outside to the pickup line and find yourself playing the waiting game. You're either fighting to get a taxi or standing in line to rent a car from the various companies who promise that it will be ready upon your arrival.....but, it turns out it's been a busy day and they have run out of cars. They quickly tell you not to worry as they will have more cars back in a couple of hours. Really? Now you find yourself behind schedule or even late to a meeting. You're probably wondering what the solution is to this problem. To be stress free, hire a car service.
These are 5 reasons on why hiring a car service is the best way to go:
1. Punctuality
From the moment your flight arrives you can expect your driver to be outside to greet you. When it is time to depart, your driver will get you to the gate ahead of time. Punctuality is as important to the driver as it is for you.
2. Convenience
Directions, who needs them? Not you! Probably one of the best conveniences is not needing to look up directions and knowing that your driver has the knowledge to get you to your destination.
3. Parking
When you're the driver you will probably encounter parking issues. Not finding a convenient parking spot could potentially cause you to be late. When you use a car service, parking is a non-issue.
4. Time to yourself
With a driver focusing on the road you can get back your time to email, talk or text, while you're on your route.
5. Sometimes that dinner meeting is more than just dinner. Drinking and driving definitely do not mix.
When it comes to traveling, allow the pressure of arriving on time, having the right directions and finding parking, be removed by booking a car service. Get your time back and enjoy your ride!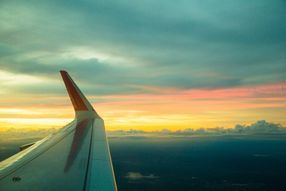 Car Concierge Services of Fort Myers is proud to serve the South Florida Areas.
We are dedicated to providing clients with quality service, on time arrivals and great transportation.
From airport arrivals/departures, to special events, or business meetings.
FtMyersCarService.com | 239.313.9005 | [email protected]
0

/